Skip to Content
About 1844LetsPrint
1844LetsPrint.com is a subsidiary of Printed Promotions Inc. a family-owned direct mail marketing company located in Madison, WI. Don't let the location fool you, we provide direct mail marketing campaigns/services for companies throughout the United States. We offer a wide range of direct mail marketing services including graphic design, printing services, mailing list acquisition, addressing, and mailing services. With our 30+ years of direct marketing expertise, 1844LetsPrint provides everything you need to successfully market your business via direct mail. Since 1984 we have been a direct mail marketing company focused on developing turnkey marketing campaigns meeting and exceeding our client's goals.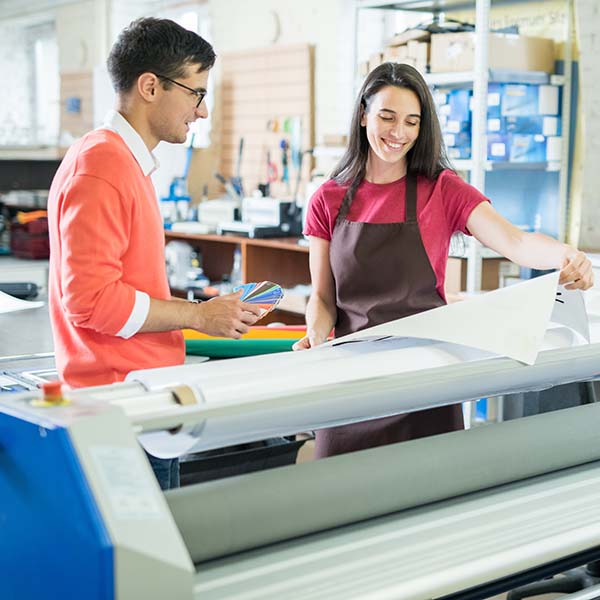 Designed to Meet YOUR Direct Marketing Needs
Mailing a direct mail marketing campaign to a list of targeted individuals is a great way to build your business – if you do it correctly. Unfortunately, many direct mail marketing companies fail to do so. Why? A big reason is because a number of these "Direct Mail Marketing" companies are primarily printing services companies.
While their primary business is printing, they also offer additional services like graphic design, list acquisition, and mailing services with varying degrees of success. Additionally, most of these printing services companies are necessarily large in size to gain economies of scale for profitable printing. Our customers have found the flood of print orders often do not allow thoughtful direct mail campaign development. Printing is a commodity and printers are profitable by processing orders as quickly as they can. This process does not lend itself to effective direct mail marketing program development.
Targeting Your Success
Successful direct mail programs require thoughtful planning, targeting, and execution. 1844letsprint offers experience, insight, and effective planning without the pressure to close a deal quickly. We are committed to making your program a winner by attaining the highest possible response. At 1844LetsPrint we have a creative team of direct marketing professionals with time-tested knowledge and years of hands-on experience allowing us to provide strategic recommendations to get the best results possible for your company. We don't leave anything up in the air with your program. Our experienced direct mail marketing consultants are available to help at any time – call 1844LetsPrint to start developing your next direct mail marketing success.
Let Us Help With Your Next Project