Skip to Content
Specialty Direct Mail – DAL Intellicard™ Postcards
The LetsPrint Detached Address Label (DAL) Postcard program leverages post office delivery rules and minimizes direct mail delivery expense. LetsPrint produces targeted direct mail programs designed to help businesses effectively deliver their messages in a cost-efficient manner in Madison, WI, and Champaign IL.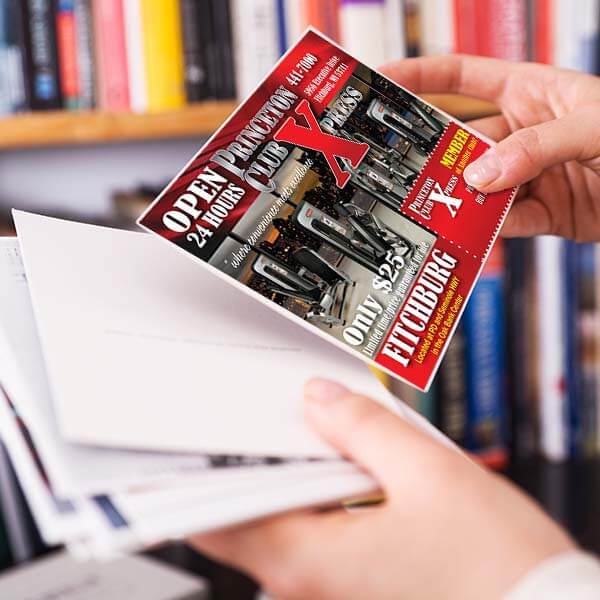 Cost-Effective & Bold Direct Mail With No Postage
The DAL Postcard direct mailing allows marketers to avoid postage expenses. However, there are some limitations to consider:
Specific format is required
Must be saturation mailings of all carrier routes selected
Must be dropped on one of our six distribution dates per year
DAL Cost – Direct Mail for as Low as 17.25 Cents
Not just out in the mail for 17.25¢, but including all of the development and managing of the delivery process to your targeted audience. The cost will be 50-60% less than can be achieved with any other direct marketing source for solo postcard mailings. Call us today for a FREE quote.
Services included with the per piece price include:
Design
Layout
Print
List Management
Mailing
Just a Processing Fee
DAL Full Color Postcards
Free Standing Postcards – Individual Delivery
Exclusive Single DAL Postcard
Postcards: 8.5" x 5.5", 7" x 5", 6" x 4"
Price per Delivery – As Low as 15.5¢ in Mail, 17.5¢ Average
All Development, Print, & Postage Included
Six Delivery Dates per Year
Demographic Selection
Age of Home
Value of Home
Household Income
Single or Multi-Family Dwellings
Houses & Apartments (Either or Both)
We Can Help You Plan Your Next Program
For more information about Intelicard Detached Address Label programs, Direct Mail Marketing programs, postcards, or other direct mail options, call 1-844-LetsPrint.
Let Us Help With Your Next Project