Skip to Content
5 Direct Mail Mistakes We Help You Avoid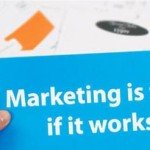 Direct mail marketing gives marketers ongoing and near-immediate feedback with the drop of each mailer. This is a great prospect when direct mail is successful, creating great response as well as sales.
However, on the opposite side of the discussion, it can be discouraging if there is something done incorrectly with your direct marketing effort and the response is low or non-existent. Simply said, knowing what not to do can make your direct marketing efforts less costly with a markedly better response.
Below are listed five of the highest impact mistakes direct mail marketers make when executing a campaign. Our team at 1844LetsPrint.com wants to help you avoid costly mistakes, making your direct marketing efforts the most successful they can be.
Mistake 1 – No Direct Mail Schedule
Planning a regular mailing schedule results in a predictable lead flow. By scheduling out a quarter – or even two or three, your direct mail program will be less likely to be disrupted by outside influences. Schedules help you manage the processes internally and help your vendors prepare and execute on a timelier basis.
Mistake 2 – Not Having An Irresistible Offer
Timid offers get a timid response. Better ROI comes from irresistible offers. Remember, your offer is to get the ball rolling. The way you treat your customer can create a lifelong repeat customer.
Think about your offers. If you are not excited by it as a consumer, it's reasonable to assume your prospects will not find it exciting either. When you look at Groupon, KouponShop, and other incentive marketing companies, take note of how aggressive they are. You can make your offer more relevant to your prospects by making the offer compelling. Make your offer tough to say "no" to. When you get a new customer, serve them well and they will repeat as a customer. Your initial irresistible offer in your direct mail set up internal promotions such as frequent buyers' clubs and special email-driven promotions designed to keep your customers coming back – and bringing their friends. Be sure you are taking full advantage of the response to your initial direct mail offer.
Mistake 3 – Weak Or No Call To Action
As the old sales adage says – always be closing. Be sure the recipients of your direct mail know you want them to be your customer. No matter the offer, ask for the sale. Build excitement and urgency to induce a response. Using a limited time offer based on price, multiple purchases, or as the first step in a series of products or services. Make it as easy as it is exciting for your prospects to say "yes". And, don't be hard to contact – be sure phone, email, web address, maps, and other appropriate information related to responding to the offer are included on your direct mail piece.
Mistake 4 – Using Assumptions Without Testing
Lack of testing usually leads to underperforming direct mail programs. Test different offers, calls to action, different body copy, and formats. They are all part of effectively telling your story using direct mail. If focusing on specific demographics, try using different list providers and when reviewing results, see if there are distinct more productive sub-sets within the demographics of your list. It might provide a group that should receive different offers.
Mistake 5 – Using A Poor Idea (Again)
Use fresh information and data. A list can get old quickly. Whether you have an in-house or purchased list, time does not stand still and a stale list will depress the response of the best offers. As a rule of thumb, anything a year old or more begins to lose you money because of dwindling response rates. To increase your chances of success, model your list development after your best customers. Who doesn't want more customers like their best customers? Be sure you figure out who your best customers are and define the list you need before you invest in your first direct mail effort.
For more information about direct mail marketing and direct marketing strategies and management, contact our Madison WI 1844LetsPrint office. We also serve greater Wisconsin including cities such as Milwaukee, Green Bay, Oshkosh, Appleton, Wisconsin Dells, Stevens Point, Wausau, Lacrosse, Eau Claire, Neenah, Menasha, Fond du Lac, and more. We develop postcard direct mail marketing programs for businesses throughout the United States.
Email or call 844-538-7774 if you have any questions about 1844LetsPrint, direct mail, or direct marketing strategies in Madison WI.