Skip to Content
Direct Marketing Beats Mass Advertising in Madison Wisconsin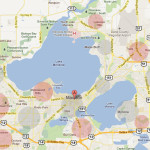 Direct marketing offers many advantages over mass advertising mediums.
Direct marketing, and specifically direct mail programs, allow businesses to target their marketing dollars in an extremely efficient manner. And given the sluggish state of the economy, the efficient use of direct mail marketing is a very important tool for the majority of businesses.
Most businesses are flooded from many directions with advertising options including television, radio, magazine, yellow pages, outdoor, etc. More often than not these multiple options cause confusion. This confusion deepens when there is a limited budget. The question is usually 'Which option is best for our needs?'.
Direct marketing helps growing businesses leverage their advertising dollars in ways traditional advertising mediums do not. They accomplish different things and therefore their goals should be different. Each unique business should take into account the strengths and weaknesses of direct marketing and advertising.
Direct Marketing – Direct Mail Designed for Response & Email Marketing
Direct mail is nearly always designed to get a prospect to respond. The response is generally to take the next step toward completing a transaction. Response to direct
Direct mail is delivered right to your prospect's door, gets seen, and gets a response
marketing, including direct mail or postcard mailing delivers timely results in a much quicker fashion than most general advertising. Consider the following –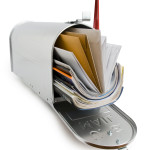 All forms of direct marketing measurable. Response is tangible.
If the response is tied to a purchase, revenue will result.
Direct marketing allows all businesses to understand specifically what their return on investment is. Direct mail allows profit to be measured per drop so adjustments to list, format, offers or designs can be part of the program management.
Since the response from direct mail and all direct marketing efforts is immediate, businesses can double-down on a successful offer.
Direct marketing is more quickly measured typical advertising campaigns because advertising campaigns require repeated efforts to create measurable results.
With direct response marketing, success can be seen with a phone call, email or by orders.
Direct marketing delivers offers that are actually sales tools creating momentum toward a transaction.
Direct mail often can act as a salesperson closing a deal when incentives are added to offers.
Traditional Advertising vs Direct Mail
General advertising goals are much different from direct marketing. Consider the following elements for general advertising when considering how to spend your marketing dollars –
General advertising can effectively increase brand awareness.
Unlike much of direct marketing, imagery is usually the goal of general advertising as opposed to garnering an immediate response.
You want the reader to FEEL something about your product – direct marketing tries to entice a prospect to actually DO something regarding your product.
In traditional advertising, most message strategies created elicit an emotional connection.
Bottom Line in Direct Marketing Decisions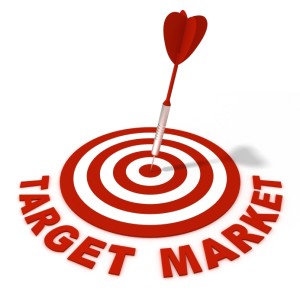 Direct marketing allows you to define income, location, family size, home size, and other key indicators of the best possible prospects to receive your direct mail.
If your goal is to generate more revenue in a measurable way, adding a direct marketing strategy to your overall marketing plan is a prudent, measurable option. Revenue generating offers can be identified quickly ad improved upon.
For more information about direct marketing and specifically direct mail marketing, contact our Madison WI offices. We also serve greater Wisconsin including cities such as Milwaukee, Green Bay, Oshkosh, Appleton, Wisconsin Dells, Stevens Point, Wausau, Lacrosse, Eau Claire, Neenah, Menasha, Fond du Lac, and more. We also develop postcard direct mail marketing programs for businesses throughout the United States.
Email or call 844-538-7774 if you have any questions about 1844LetsPrint, direct mail, or direct marketing strategies in Madison WI.